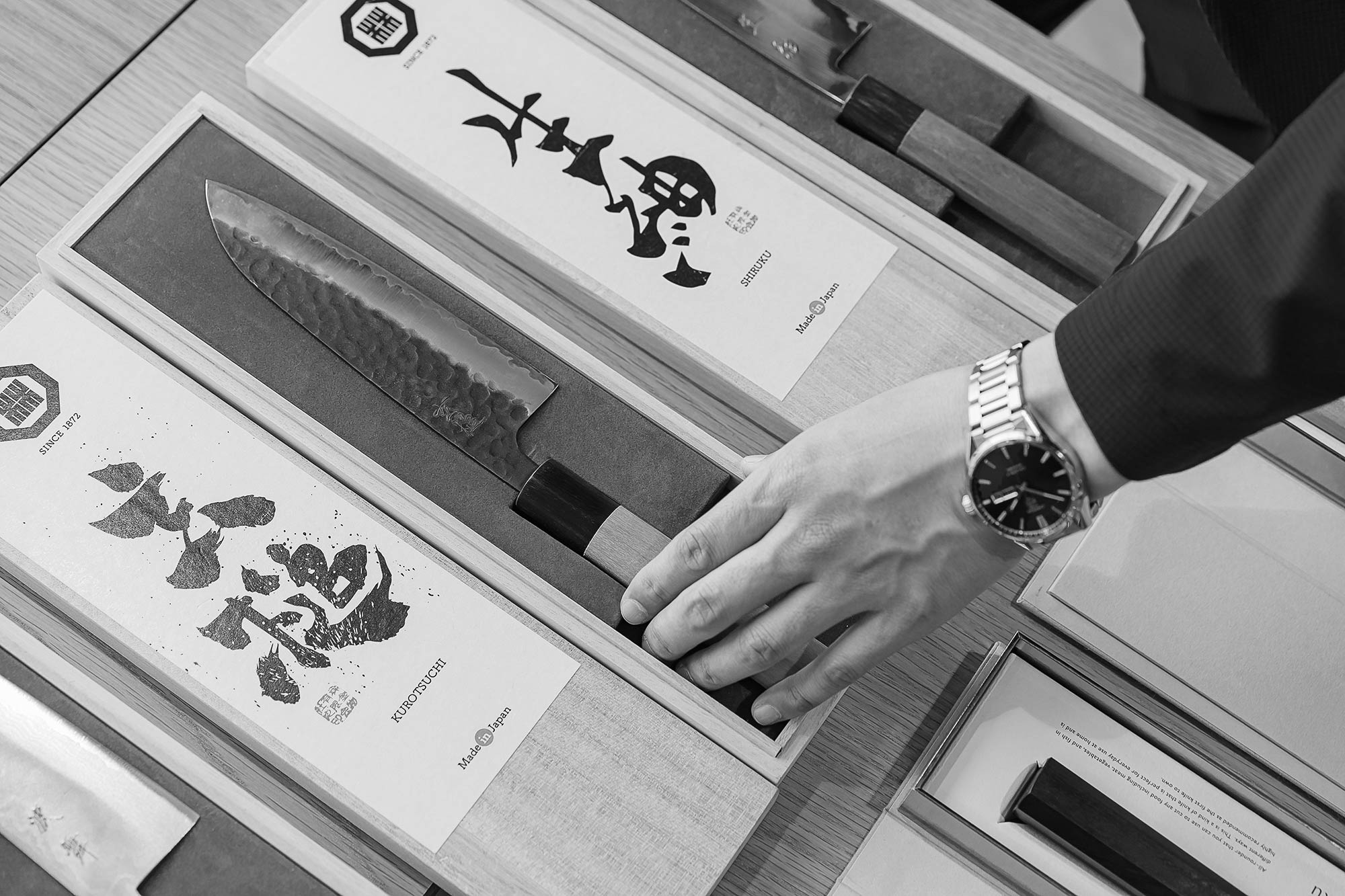 Imagine your life with your own Japanese knife
In order to experience the advantage and quality of Japanese knives created by skilled craftsmen, it is not sufficient for us to simply put price tags on our products.
Unless they are a professional who regularly use knives or have preliminary knowledge about blades, people are not easily able to comprehend the differences brought by a variety of sizes, prices, materials, etc.
We want to create opportunities for more and more people with different lifestyles, environment, and cultures to take advantage of Japanese knives.
That's why we strongly believe that we need to create products which embrace our diversity.
The first thing we want to tell our customers is the new perspectives that are brought by our knives, rather than all the specifics about materials.
What can you do by using our knives?
How can you make your everyday life more fulfilling?
What kind of possibilities are hidden in our knives?
We want our customers to visualize their future through our products. We want to create chances for our customers to imagine how they can use their knives, discover new activities they like, and most of all, fully enjoy their lives.
We seek and shape how our ideal knives should be, in order to create products that enable our customers to imagine their future lifestyles after purchase.
To make our philosophy come true, we have established our own unique approach.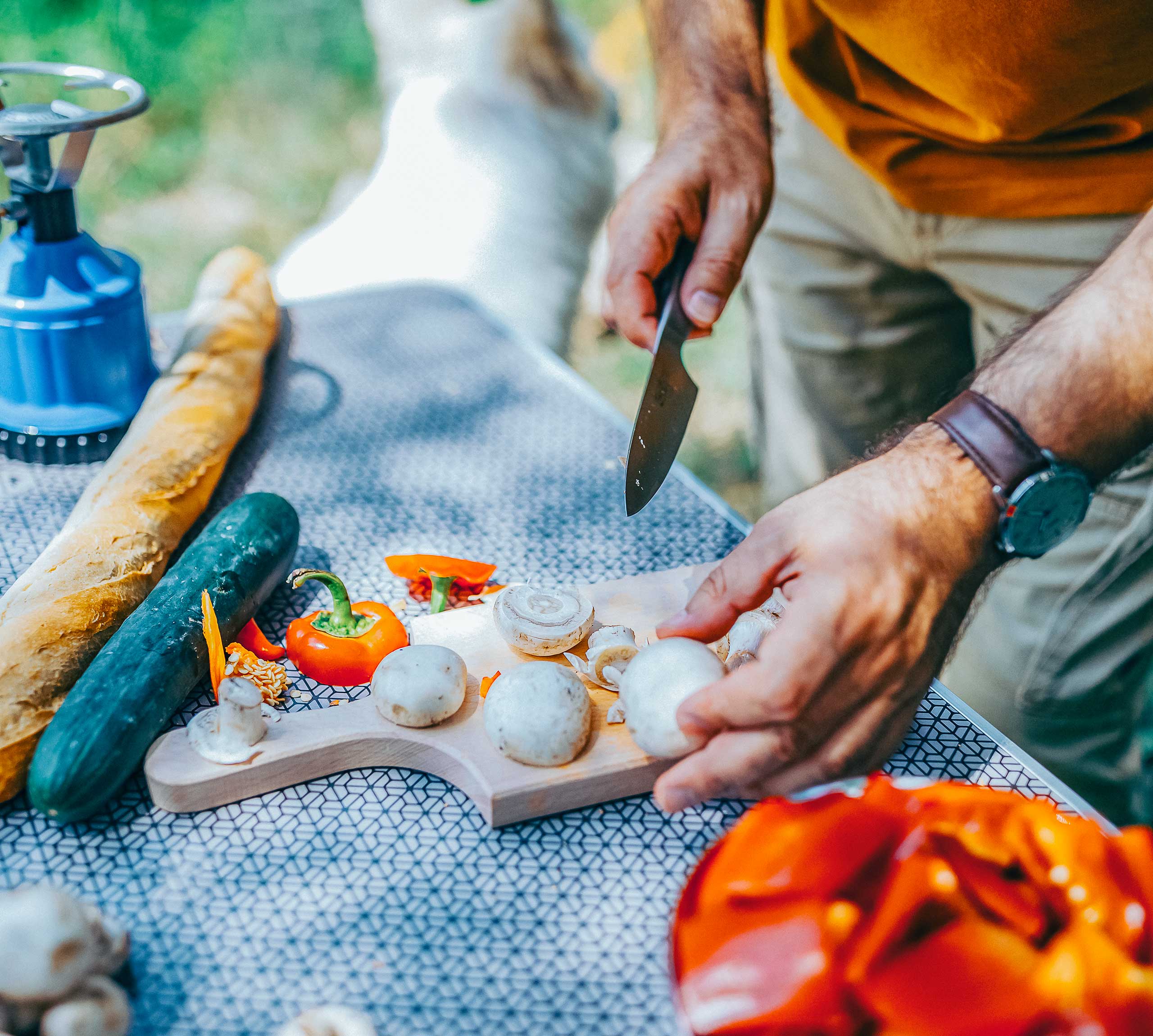 Redefine knives in the modern era, while appreciating the 150 years of expertise we possess
The origin of Steelstyle is that of a traditional hardware store, established in Tokushima, Japan about 150 years ago.
We proudly carry on the expertise that we have gained over the course of our long history. While we cherish this valuable knowledge, we redefine Japanese knives in accordance with different needs brought by diversified cultures and lifestyles. We believe that this is the key to effectively spreading the infinite possibilities of traditional Japanese knives. Multiple brands stemming from a shared philosophy
"Offer knives that color our daily lives, suggest ideas of lifestyles through knives, and feel a close connection with Japanese knives." This philosophy is shared among all of our brands, and each brand additionally carries their own unique concept.
Thus, we are providing opportunities for new experiences by offering knives and other products. Create services to experience the value of knife products
Selling knife products is not the end of our role.
We are actively creating services that would enable our customers to experience the value of the products that they have purchased.
From sharing recipes on social media, to organizing events for those who are interested in outdoor knife products, we hope to maintain and expand the relationships that are formed through knives. Stay tuned for more updates! Creative attitudes to break through stereotypes
Our flexible perspectives enable us to collaborate with businesses and creators from different industries to take one-of-a-kind initiatives. We strive to discover and foster new possibilities and values of Japanese knives. After-purchase support services by knife professionals
One of the most common concerns we hear from customers is whether they can handle a high-quality knife at home. Certainly yes, and we are here to boost your confidence. Once you own our knife, you will have access to a comprehensive after-purchase package including maintenance services by knife professionals.
We aim to be a concierge that you can trust and ask any questions about knives. Consistent, in-house quality control
Consistency is the key to create knives that can propose ideas of future lifestyles. We must stick to our goals throughout the process of product development.
From brand designing, product planning, development to promotions, sales, and after-purchase services, we have a streamlined organizational structures to ensure the highest quality possible in each of these steps.