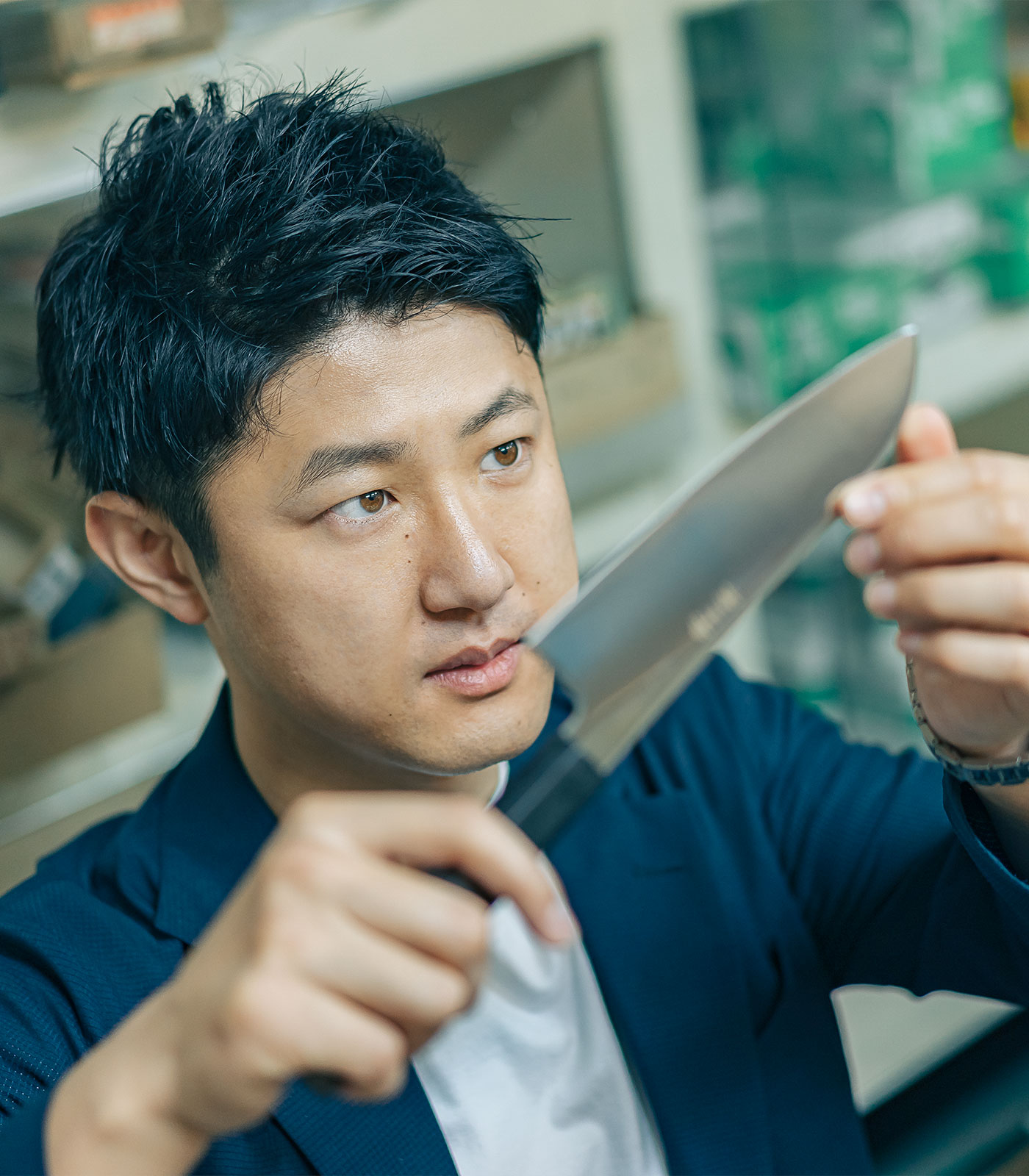 Expand the possibilities of Japanese knives into the future
High-quality Japanese knives are produced by expert bladesmiths. These finest knives are not only meant for skilled chefs, but also for everyday use at home. Your knife will gradually fit into your style as you sharpen it, and it can be handed over to the next generation to share more memories.
Our passion is to spread the charm and value of Japanese knives around the world. To do so, we are constantly learning about them and offer knives that suit a variety of cultures, regions, generations, and lifestyles.
Additionally, we actively contribute to passing the techniques and tradition of bladesmithing, helping shape the future of Japanese knives.