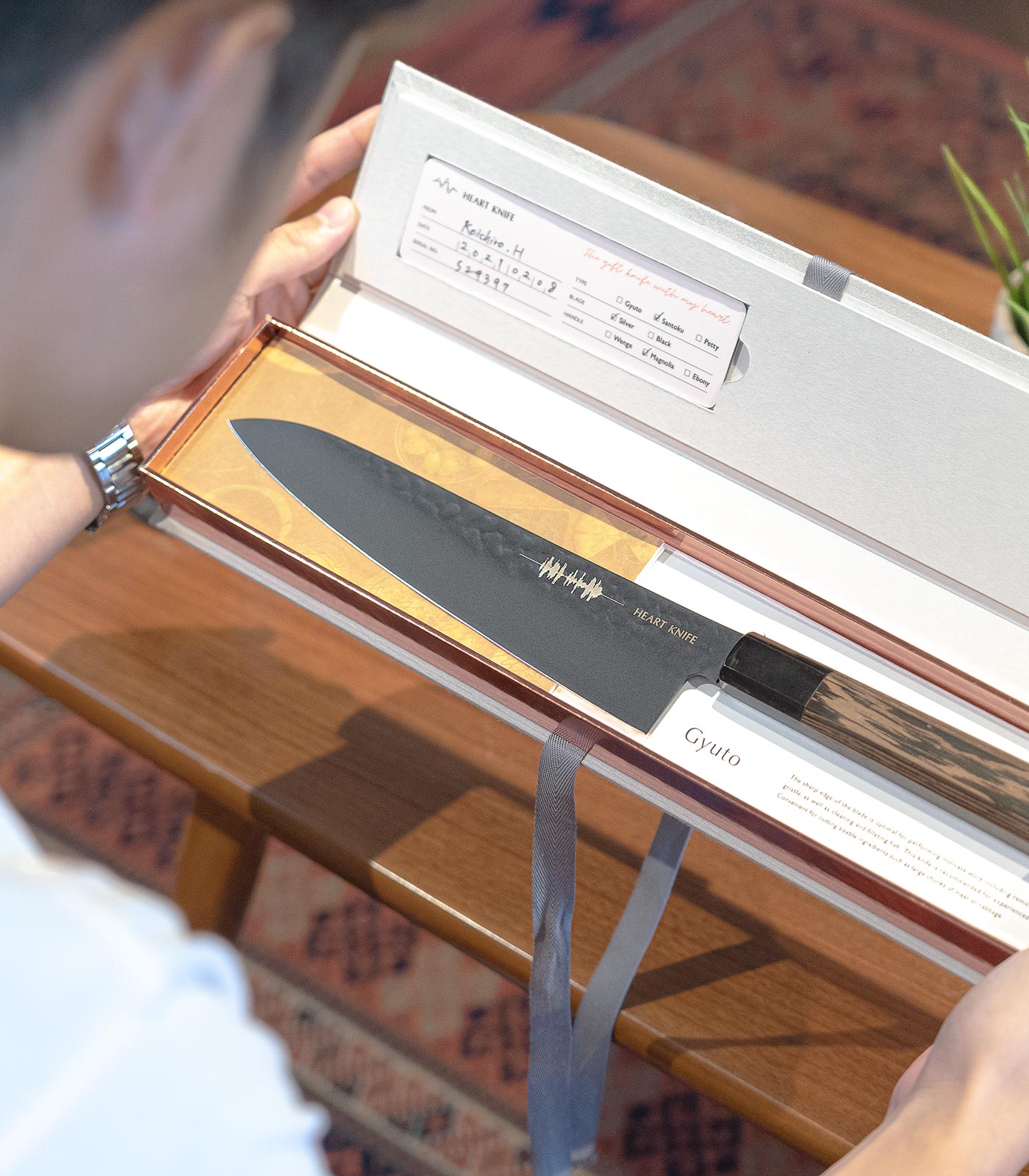 A knife as a gift to someone you care
In Japan, it is generally considered discourteous to send a knife as a gift. However, should it really be perceived that way? This question was the genesis of HEART KNIFE.
We have all had the time when we were not sure what we should send for someone's congratulatory occasions. You have probably chosen a gift just because it was something that anyone would like.
Or perhaps, you couldn't spare enough time to carefully select a gift, and ended up choosing something that was not necessarily unique.
When you choose a present for someone who likes cooking, a knife makes an excellent, thoughtful gift. Such gifts are not chosen out of self-satisfaction, or because you are playing it safe.
If you are able to express the care and thoughts that go into the gift selection process, we are confident that the recipient will appreciate it greatly.